Car Show Registration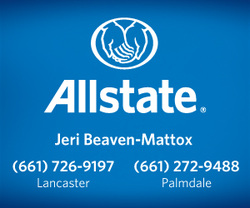 Antelope Valley Fairgrounds | Hours 1pm to 11pm
(Trophies awarded at 5:30 pm to 6:30 pm) | $20 Registration

Registration Fee Includes: Participation Certificate, Dashboard Plaque, T-Shirt, & Two Pride Festival Tickets

Antelope Valley Pride celebrates the Lesbian, Gay, Bisexual, Transgender, and Queer (LGBTQ) community, and their allies, through entertainment, arts, and friendship. This year, we are pleased to invite car aficionados to participate in 2014's AV Pride, by entering our inaugural AV Pride Car Show sponsored by Allstate – Jeri Beaven-Mattox! We are excited to feature the lovely ladies of Wicked Halo Modeling, fun categories under which to show your vehicle(s), and the chance to win the Pride of the AV, $100 Grand Prize! We have a limited number of show spaces; register today!

How to Enter: Detach the entry form portion, fill in all details and mail to The OUTreach Center AV Pride Car Show at 2010 West Avenue K, #397, Lancaster CA 93536. Applications are also accepted online (www.OUTreachCenterAV.org). Be sure to include your signature and a good, clear photo of entry. We prefer photo be in color and vehicle as it appears set-up in display (photos will NOT be returned). Along with Entry Form, please include $20 registration fee for each vehicle entered, and copy of vehicle's insurance. You will receive an Entry Number for each confirmed, registered vehicle via email. If you have any questions, email us at info@outreachcenterav.org

Signs: Please have a sign by your entry with your name and Entry Number.

Awards: All participants will receive a Participation Certificate and be eligible for consideration in all judging categories.

Set Up: All entries may arrive for set up between 11am to 1pm or 2 pm to 3 pm, May 31, 2014, and may leave the Car Show arena after trophies have been awarded. No spaces guaranteed. Weighted canopies may be used, and a maximum of two chairs. No alcohol is to be consumed in the Car Show arena. Entry owners shall be appropriately clothed at all times (no nudity or bathing suits).

Judging Categories: ·
Keep It Classy (Body, Interior, Paint)
Best Getaway Vehicle (Engine)
Truckin' Along (Best Truck)
Sponsor's Choice
Pride of the Show (People's Choice)

Featuring Wicked Halo Models!

---
**If you have already submitted your Car Show Application and only need to make payment, CLICK HERE.